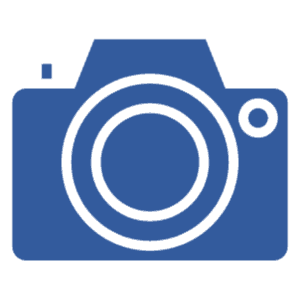 Take Amazing Photos
From the carefully detailed replica items, such as our scoreboard, to the items unique to Little Cubs Field, like Dutchie's Garden, there are dozens of features to shoot and infinite ways to make them a part of treasured family memories.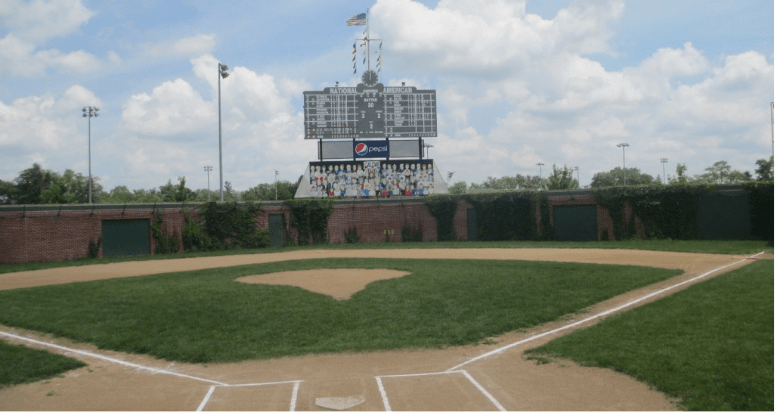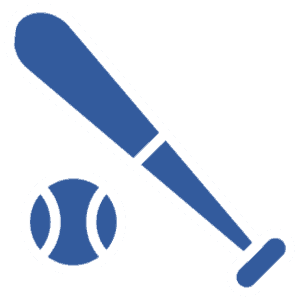 Play Ball!
This is the field where grownups can be kids and kids can be grownups, so make sure you have fun and play! Bring your own equipment, or make use of the bats and balls available at the Gift Shop. They're free to use. Just make sure you follow the rules for field use, which are posted on each dugout.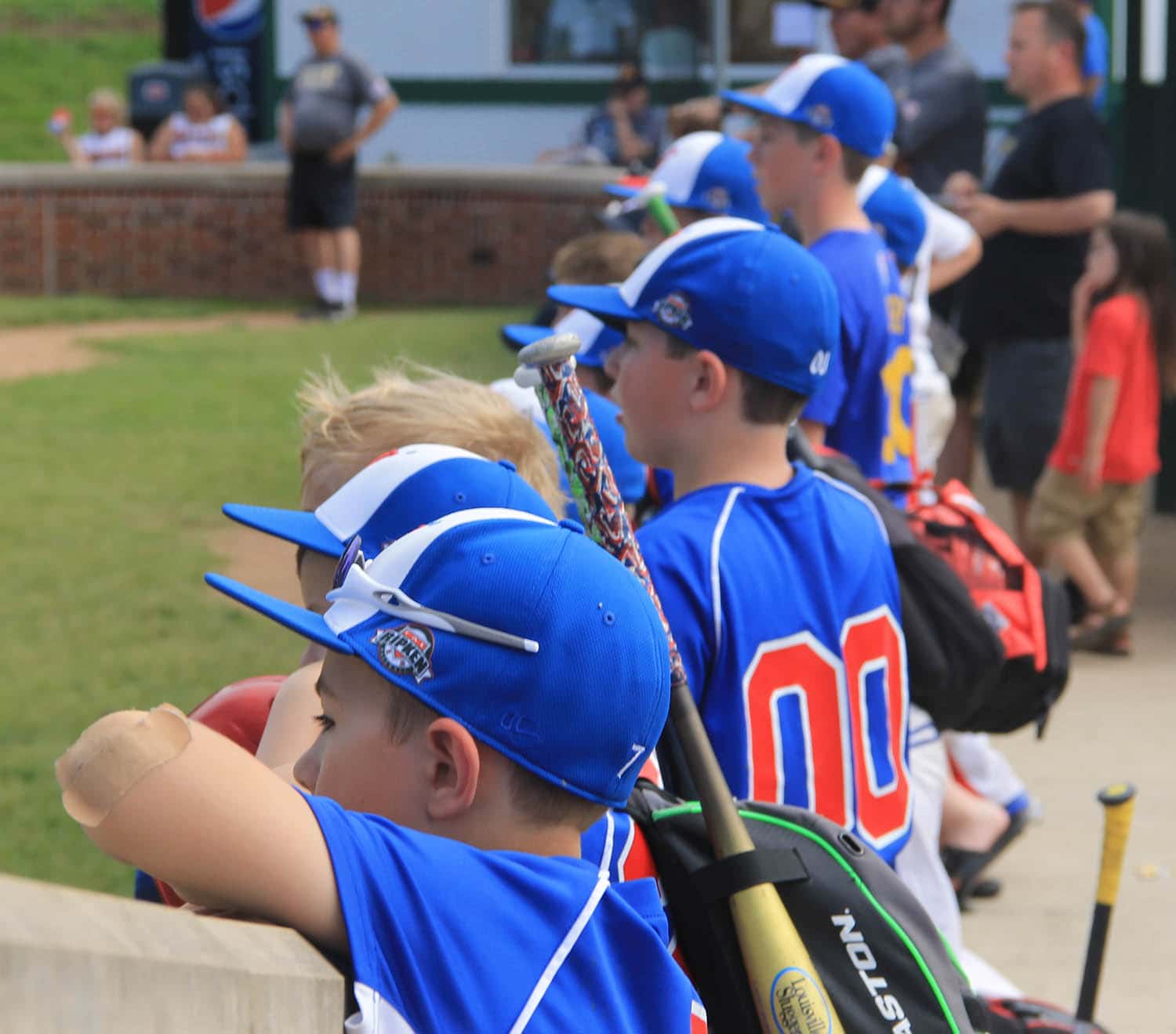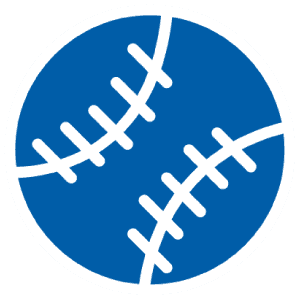 Catch a Game
Come by the friendly confines to see youth games. Freeport Little League uses the field almost every weekday night at 6pm from late April to early July. T- ball is played during the day in July and August.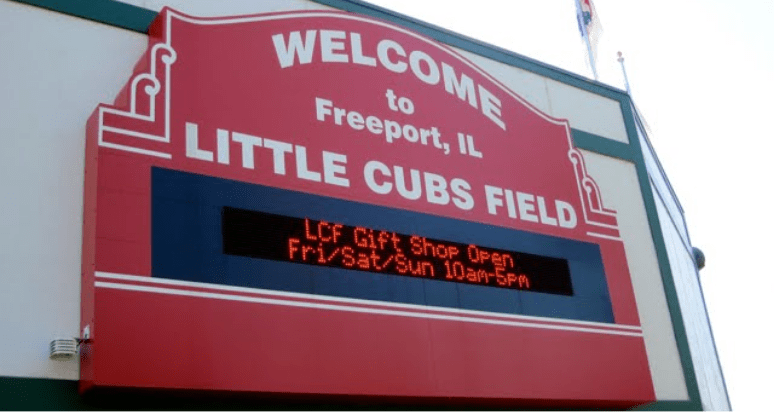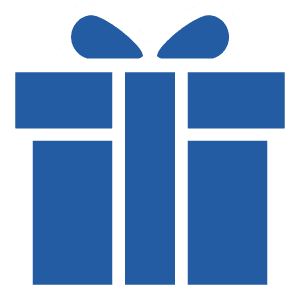 Grab Some Gifts
Speaking of the Gift Shop, it's open from 11 to 5 every Saturday and Sunday between May 20 and September 30. It's also open any time the field is reserved for private use. Take home a souvenir of your visit, or bless a Cub fan with a unique gift!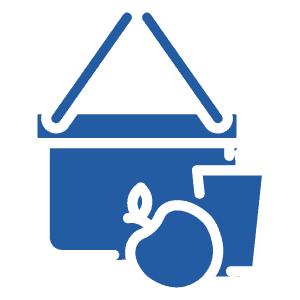 Have a Picnic
There's ample green space surrounding Little Cubs Field, or you can take advantage of our picnic pavilion.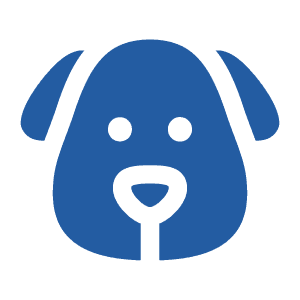 Bring Your Pet
Pets are welcome in the area surrounding Little Cubs Field, just not on the field itself. That is, unless you have a goat. Goats are always welcome, because we don't want to go through that whole thing again!
While you're enjoying Little Cubs Field and its surroundings, please be sure to pick up after your pet.